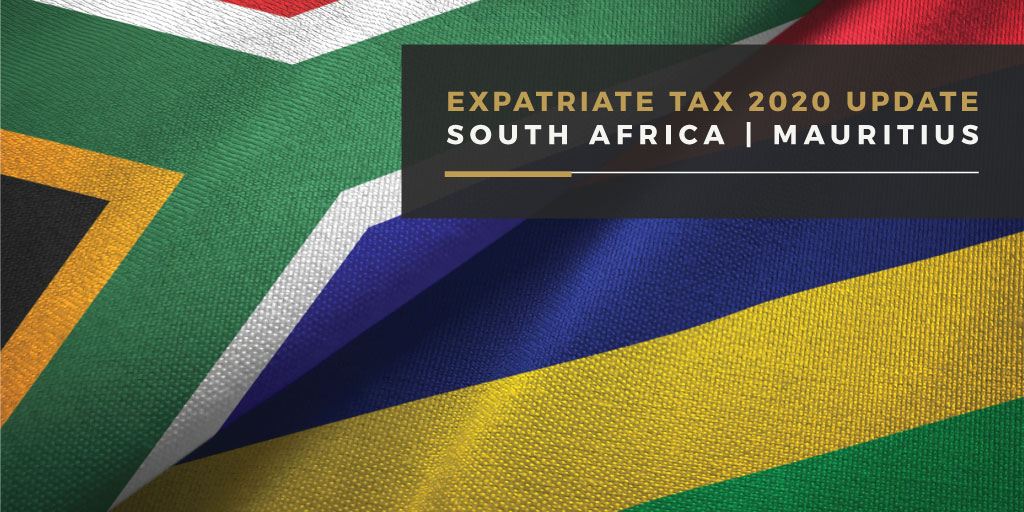 SPECIAL INVITATION FROM TAX CONSULTING SOUTH AFRICA
IN ASSOCIATION WITH THE SOUTH AFRICAN CHAMBER OF COMMERCE IN MAURITIUS
The South African Chamber of Commerce ("SACC") in Mauritius has secured a presentation by Jerry Botha, from Tax Consulting South Africa ("TCSA"), on the new expatriate tax law change promulgated under South African law effective 01 March 2020.
Jerry Botha has been instrumental in the fighting the tax law in Parliament, resulting in a partial win with the R1m threshold introduction in 2017. He will be sharing deeper insights with attendees which will allow them to make informed decisions on their future connections to South Africa, past tax compliance and future tax planning.
The presentation format will be informal and due to complexity and importance of these matters, it will be approximately 1 hour. Jerry will be available afterwards for an extensive Q&A session for those who need more detailed information.
KEY AREAS COVERED IN THE PRESENTATION
Submission to Parliament on Behalf of South Africa Expatriates
Reasons given by National Treasury and SARS during the Parliamentary process as well as the arguments for expatriates that Jerry advanced during Parliamentary hearings resulting in R1m threshold introduction.
The Amended Expatriate Tax Law
The introduction on the new law amendment and areas of risk for South Africans working abroad.
The Detrimental Effects of the Expatriate Tax Law
Why the law change is still desperately unfair and examples why this impedes South Africans competitiveness.
Future Planning Opportunities for South African Expatriates
Future planning opportunities including the advantages, disadvantages and myths around financial emigration, double tax treaty exemption claims, including tie-breaker application, and other personal planning mechanisms.
Practical Examples on How to Deal with SARS and Manage Tax Risk
This includes SARS audit examples, managing your tax risks, and the Impact of tax status on capital gains tax, estate planning and pension planning.
Dealing with Concerns Surrounding South African Citizenship
Marisa Jacobs from Xpatweb will also be in attendance to answer any questions on South African citizenship, citizenship tracking by Home Affairs, right to passport, permanent residency status and pending changes.
WHEN: Thursday, 16 May 2019 – 08:00 – 11:00
WHERE: Temple Court, 2 Labourdonnais Street, Port Louis

NB: Morning session is sold out. An afternoon session from 14:00 -16:00 has been added due to high demand. Please register below for the afternoon session