I'm currently using Tax Consulting SA. The reason for my choice is because they are professional at what they do and my particular case is complex. They have the background knowledge, experience, in house support, legal experts, practitioners etc. I'm prepared to pull out all the stops and only they can cover all my potential requirements. The service is truly a phone call, WhatsApp, PM or if detail is required an email away.
The workshop was very informative and interesting. The team exercised huge patience with some of us and the value-add was a bonus. The course provides good examples and lays a solid foundation to Tax and Cost to Company knowledge base.
I am pleased that I have received my Letter of Completion from SARS for my 6 Years of not supplying Tax Returns and that without any penalties. Please convey my sincere appreciation to the team for their professional service.
Great service! A+++ I would recommend their services to anyone looking to financially emigrate.
Thank you for the awesome training you did.  I could see that the administrators really enjoyed it and appreciated the pace you worked at. I would recommend you to any firm. You did an excellent job.
There was recently rumours heard living abroad that SARS was intending to tax expats living in foreign countries and I needed to act quick to ensure that my tax status back in SA was 100% sound. I then reached out to the team at Tax Consulting SA to assist on the matter. The team was extremely friendly and responsive and explained things very diligently. Everything was addressed and handled with absolute professionalism. I highly recommend their services for all expats living overseas. Fantastic service, wonderful team!
I came to the team with a few issues regarding my ability to Financially Emigrate, including if I could do so with a bond. One email later between the team and the bank and all is settled… Yes you can Financially Emigrate, even with an existing bond! Thank you so much to the team at Tax Consulting SA! Well Done!
The Tax Consulting team provided a 1-day Tax workshop to 21 MTN staff members. The tax content was practical and interesting having to manually calculate examples yourself makes the training very effective.
I have been outside of SA for 20 years and I thought this was going to be a drawn out and difficult process (financial emigration). The biggest hurdle to getting started was not having any footprint whatsoever in SA, no bank account or address. The Tax Consulting team reacted quickly with a plan B, and with a POA signed over, they were able to set up my online profile on my behalf and the rest was quick and pain free. The team were very professional and efficient and answered all my questions, providing guidance where necessary. Great service, thank you!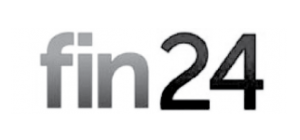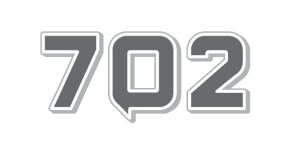 Our managing partner, Jerry Botha, with Barry Pretorius representing the Expatriate Tax Petition Group in Parliament.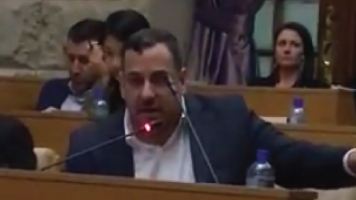 Putting forward a proposal to parliament on behalf of South African expatriates.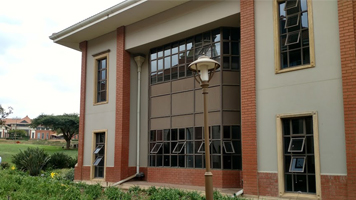 Our move to bigger premises to accommodate development and growth within our company.
INSIDE THE MODERN DAY TAX PRACTICE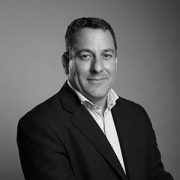 "Although boasting a rich set of skills and experience originating in Big 5 corporations, Tax Consulting South Africa was founded to overcome the limitations of large, multidisciplinary practices with too much on their plates and too focused on their own growth. So our value proposition was formed by our history – to provide the exclusive and highly specialised services our clients rely on to preserve their wealth while meeting their legal obligations."
Mariana Stander
Tax and Expatriate Remuneration Specialist
Maggie Kgobane
Head of Tax Return
Claudia Aires Apicella
Head of Financial Emigration
Christopher Renwick
Senior Tax Attorney
Jonty Leon
Legal Manager – Financial Emigration
Senior Tax Attorney
Jean du Toit
Senior Tax Attorney
Natasha Wilkinson
Senior Tax Attorney

Tenielle Panther
Tax Attorney
Ruan Botha
Tax Attorney
Kelsey Jayes
Tax Attorney
Lebitsi Ntoele
Tax Attorney
Winnie Gatare
Tax Diagnostic Specialist 
Lovemore Ndlovu
South African Reserve Bank Specialist
Thamsanqa Msiza
Senior Tax Consultant
Taritha Oosthuizen
Senior Tax Consultant
Portia Rikhotso
Senior Tax Consultant
Belinda Venter
Senior Tax Consultant
Phumla Taho
Tax Consultant
Vincent Radebe
Tax Consultant
Nondyebo Dineka
Tax Consultant
Maya Nikolova
Master Tax Practitioner
Melani du Toit
Senior Accountant
Rhea Muller Wolff
Deceased Estates Administrator
Janine van der Merwe
Psychometrist and Rewards Specialist
Tanya Tosen
Tax and Remuneration Specialist
Chartered Accountant
Our business model is built on permanent, highly skilled and talented employees capable of being dynamic and progressive in an ever changing tax landscape. Our teams are well balanced and operate with a
no-nonsense attitude that allows for the delivery of best-in-market solutions for our clients. Join us on our journey if you feel you are up to the challenge.
TAX CONSULTING ADVICE
&

COMPLIANCE IN SOUTH AFRICA
Tax consulting, advice and compliance in South Africa is our niche expertise. General tax advice and tax return questions are answered. Specific tax advice is given on your own facts. Tax questions and advice for multinationals, corporate, employers, trusts, and employees are answered same day. South African expatriate tax, tax on property, contract workers employees' tax, advanced tax rulings, capital gains tax, estate tax planning, complex offshore structural planning, anti-avoidance provisions, South African Revenue Service voluntary disclosures, share incentive planning, employee compensation methodology and planning, employee and personal tax planning and compliance services are within our specialist tax consulting areas.
Tax consulting and advice is not always easily available in South Africa. The South African Revenue Service may not be accessible on specific tax questions, professional law and accounting firms are expensive in providing tax consulting advice and otherwise overall quality and speed of responses to your tax questions may not be as good as you may hope. Tax academics know the law but often have difficulty in giving practical tax advice and they often do not have much tax compliance professional experience.
We provide a portal for taxpayers on tax advice and tax consulting questions. Our aim is to give quality tax responses to standard tax questions on corporate tax questions, employees' tax questions, employee tax questions, salary structuring and individuals. We also provide of the best and most practical tax planning advice available on a number of South African income tax and capital gains tax questions.
TAX CONSULTING SERVICE SUITE
We specialise in assisting South Africans who wish to leave permanently or have moved abroad and are living outside of South Africa on a permanent basis, with this complex and often time-consuming process. When relocating from South Africa, should you have any financial assets (including retirement policies) it is necessary for you to complete your financial emigration through the South African Reserve Bank (SARB) after which you may move your assets abroad.
We assist corporate taxpayers in obtaining certainty from SARS on how a proposed transaction will be taxed. This is achieved through the advance tax ruling system. Not only do we draft applications from scratch on your behalf but we will also review your application and provide valuable insight that may mean the difference between a favourable or unfavourable ruling.
We provide corporate taxpayers with technical tax assistance during a dispute with SARS. We check SARS' assessments for accuracy, draft grounds for objection, request reasons, review grounds for objection, review objection/appeal outcome notices, represent you at ADR hearings, assist you in settlement negotiations with SARS as well as assist with technical tax expertise during SARS audits.
We specialise in the remuneration and benefit profession and care about education and training. Whether you are looking for assistance with international or executive remuneration, international or local benefit structures or market leading assistance on more traditional aspects of employee remuneration and benefits, or just wish to be added to our updates on latest industry developments, we look forward to hearing from you.
We offer you peace of mind that all your organisation's local and international expatriates will be optimally planned for and fully tax compliant on home and host country level. Save time and precious resources. Let us handle your expatriate's annual tax returns and personal planning. We offer specialised experience in expatriate policy design assisting you to strike a balance between business and expatriate needs.