BREAKING INTO AFRICA
HOW MULTI-NATIONALS MAXIMISE PARTNER NETWORKS TO EXPAND THEIR FOOTPRINT
Many African countries have recorded excellent gross domestic product (GDP) rates in excess of six percent in recent years and with their vastly youthful populations are attracting myriad multi-national firms that foresee these economies as presenting the next massive global growth opportunity.
Tax Consulting South Africa Legal Manager, Africa Tax and Compliance, Jashwin Baijoo said the firm had recently noticed an increasing trend of large multi-national enterprises (MNEs) seeking to break into the African frontier by expanding their operations across multiple countries to tap these burgeoning new markets.
An African alliance
However, as lucrative as these expansion moves may be, navigating business in Africa is tricky terrain, and MNEs need to avoid the pitfalls in the planning stage of growth and learn from the mistakes that competitors may have already made in their foray to expand on the continent.
In Africa, having the right relationships with professional partners that have their own pre-existing networks in each country is essential to expedite localisation and maximise profitability, while reducing the risk of conducting business with unknown entities that may lack the knowledge and skills to provide the correct advice.
Baijoo, who has extensive experience assisting multi-national firms with their expansion ventures on the continent, has warned that attempting to break into these African economies alone without expert legal, tax and immigration assistance, can be a cause of unwanted delays and may even lead to financial losses.
Beware the pitfalls of business dealings
"Some of the challenges firms face include obtaining erroneous tax and legal advice and opinions from inexperienced professionals that could result in administrative penalties, as well having to navigate a slew of opportunistic local service providers who inflate their fees the moment they realise they are dealing with US Dollars or Euros," he warned.
"It is therefore vital to retain a multidisciplinary team of tax attorneys and chartered accountants who already have a proven track record of negotiating with local partners and authorities alike, to ensure the best possible deals across all services. The professional team should also always guarantee legal professional privilege regarding all matters and follow a strict legal and compliant approach to solution-based thinking," Baijoo said.
Having an expert partner is key
Tax Consulting South Africa has recently assisted MNEs ranging from Fintech firms to pharmaceutical companies with their expansion ventures on the continent, including in  Zambia, Nigeria, Egypt, and Kenya, ensuring that these companies have just one point of contact for all their tax, legal and immigration requirements across all jurisdictions in which they wish to operate. Having one point of contact not only saves time and money but it also streamlines operations, ensuring that firms receive a single monthly report detailing all their regulatory affairs across jurisdictions. Services range from assistance with share transfers, Vat registration and the appointment of boards of directors to any regulatory requirements regarding payrolls services, tax directives cross-border employee and executive tax affairs and the purchase of land.
"Having one point of contact to deal with all these rather onerous regulatory compliance requirements has greatly assisted these expanding MNEs to avoid the pitfalls of navigating the economic landscape on the continent, while allowing them to focus freely on their core business, because they can always trust the expert advice on hand," he said.
"Business dealings in Africa are starkly different to the developed world where regulations have been entrenched over many decades. In many African countries regulations are new and developing and it is essential to ensure the correct team is on your side when it comes to navigating this tricky terrain," he concluded.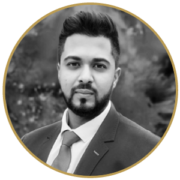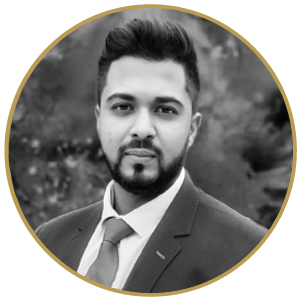 Jashwin Baijoo
Admitted Attorney