CRYPTOCURRENCY | COUNT DOWN TO TAX SEASON 2021
ARE YOU TRULY CRYPTO COMPLIANT?
We are excited to announce our upcoming Webinar presented by Thomas Lobban, Legal Manager for Cross-Border Taxation at Tax Consulting South Africa, who will unpack the latest news from SARS surrounding cryptocurrencies and the regularisation of Taxpayers' affairs with SARS.
Cryptocurrency investors may be feeling a slight sense of whiplash, with the dramatic downward and upward swings recently seen in the value of Bitcoin (and of course the plethora of cryptocurrencies that inevitably follow suit). Regardless of which category a taxpayer belongs to, however, certain points continue to hold true in every case. Not the least of these are that, firstly, all cryptocurrency transactions are taxable by SARS; and secondly, determining resulting tax liability is not often a simple task in the least.
Tax is not simple, and neither is cryptocurrency. Making sure that you take a robust approach to taxation and keeping your eye on the ball from an evidentiary perspective will take you a long way, but caution will always be encouraged.
Attend this webinar and get insights on:
How will I be taxed on my Cryptocurrency trading?
What is SARS' Audit approach?
Inclusion of cryptocurrency in the Income Tax Act and VAT Act.
How to declare Cryptocurrency in my tax return?
Do you know the Rand vs Foreign Currency?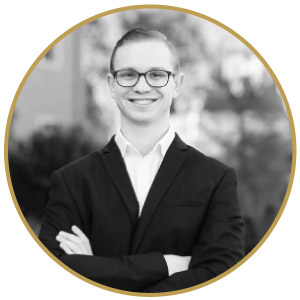 Thomas Lobban, obtained his LLB degree and LLM (tax) degrees from the University of Johannesburg. His focus lies in respect of international tax matters, including the application of Double Tax Agreements, cross-border individual taxation, controlled foreign company rules, transfer pricing regulations, and correct company set up for cross-border business.
PLATFORM:
Zoom via PC/Mobile
DATE:
Thursday, 10 June 2021
TIME:
18:00 – 19:00 (GMT+2)
NO COST