Tax Consulting South Africa is pleased to announce that our Expat Tax team will be returning to Dubai, Qatar, Kuwait and Saudi Arabia in January 2022 due to popular demand. The events will feature a presentation by Jerry Botha, Managing Partner at Tax Consulting SA and Jean du Toit (Author of the second edition LexisNexis Expatriate Tax textbook) as well as networking and 1 on 1 discussions to answer burning questions on the topic. 
The presentations will share deep and practical insights with attendees, dealing with some hot topics such as how to correctly cease South African tax residency, while dispelling common misconceptions in the marketing around financial emigration and using double taxation agreements. It will also outline planning and strategy if you intend to return to and/or retire in South Africa. The presentation format will be informal and due to complexity and importance of these matters, it will be approximately 2 hours. Jerry, Jean and the team will be available afterwards for an extensive Q&A session for those who need more detailed information. 
There will be a short presentation from Xpatweb, which is the largest independent work permit practice in South Africa, dealing with matters ranging from forex and cross border transfer considerations, Home Affairs tracking of South African emigrants, passport renewal, and retention of South Africa citizenship.  
KEY AREAS OF THE PRESENTATION:
Tax Protection Strategy: Fundamentals of international tax vs. South African tax;

 

Expat Tax Law History: The history and the primary motivations that were not widely reported for the expat tax law change;

 

Considerations for ceasing South African tax residency;

 

When is a Double Tax Agreement viable and when not, risks and opportunity;

 

The new #FinancialEmigration process; 

 

Planning Considerations for where FE or Double Tax Agreement relief is not possible;

 

Expat Tax impact on South Africans abroad;

 

New SARS expatriate audit examples; and

 

Tax filing requirements ahead of 2022 tax season.

 
For more information or questions, please contact our events team: events@taxconsulting.co.za . 
We look forward to seeing you there!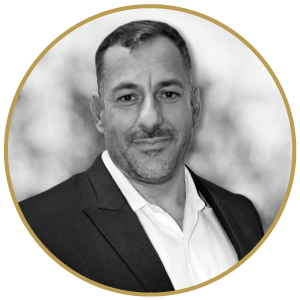 Jerry Botha is the Managing Partner of Tax Consulting South Africa and has over 25 years' experience in the field of taxation and remuneration. He holds his own FSCA License, is a Master Reward Practitioner and has served on the Executive of SARA for more than a decade, Chairs the SARA Employee Benefit Committee, and is a Certified Payroll Practitioner and Tax Practitioner.
Jerry is an esteemed speaker and trainer on topics concerning employee benefits, remuneration methodology and best practice, as well as employees' tax and optimally handling SARS engagements. His approach to training is to ensure maximum knowledge transfer and to equip industry professionals to take away information that finds practical application in their own practices and for their clients, achieving balance between ensuring full compliance with the law, whilst ensuring the best legal efficiency.
He also authored the LexisNexis textbook on 'Expatriate Tax' which includes a component on international remuneration methodology, as well as advised many large South African and multi-national businesses on complex and / or best practice solutions concerning remuneration, benefits and taxation.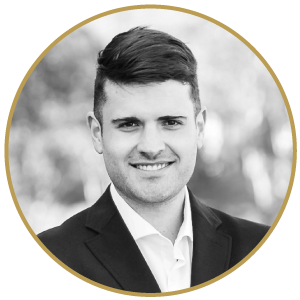 Jean du Toit is an admitted attorney with experience in tax litigation where he represented SARS in high value tax disputes. He is the Head of Tax Technical at Tax Consulting South Africa and currently represents clients across a wide range of industries, specialising in cross-border taxation, corporate restructuring, employees' tax, tax disputes, advance rulings and other technical taxation matters. Jean regularly makes technical submissions to National Treasury on legislative amendments and policy formulation. He is co-author and technical editor of the Expatriate Tax publication, published by LexisNexis. The second edition of this work will be available in November 2021.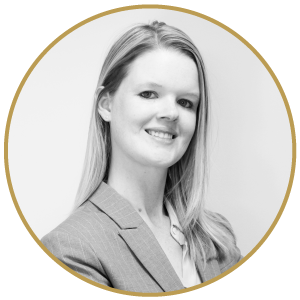 Marisa Jacobs (BCom Marketing & Business Management) is the Managing Director at Xpatweb. Her areas of specialty include South African work permits for both individuals and employers with large groups of expatriates which require short term employment service visas, unique dispensations or special waivers of work permit conditions.
She has extensive experience in expatriate management. Her solution based methodologies extent to operating and managing a confidential payroll for various expatriate groups, having obtained various SARS tax directives and rulings, Reserve Bank clearances for expatriates and optimal banking solutions, enabling her to provide an all-inclusive mobility service, and fuels her passion for finding more streamlined solutions.
DATES TO BE CONFIRMED SOON
Dubai | 13 January 2022
| | | |
| --- | --- | --- |
| Time | Venue | Attendance Fee |
| 19:00 – 22:00 (GMT+4) | Radisson Blu, Dubai Waterfront | AED 130.00 |
Qatar | 15 January 2022
| | | |
| --- | --- | --- |
| Time | Venue | Attendance Fee |
| 19:00 – 22:00 (GMT+3) | Double Tree by Hilton – Old Town | QAR 100 |
Kuwait | 16 January 2022
| | | |
| --- | --- | --- |
| Time | Venue | Attendance Fee |
| 18:00 – 21:30 (GMT+3) | Movenpick | KD 10 |
Al Khobar, Saudi Arabia | 17 January 2022
| | | |
| --- | --- | --- |
| Time | Venue | Attendance Fee |
| 18:00 – 21:30 (GMT+3) | Double tree by Hilton Dhahran | SAR 114 |
Jizan, Saudi Arabia | 18 January 2022
| | | |
| --- | --- | --- |
| Time | Venue | Attendance Fee |
| 18:00 – 21:30 (GMT+3) | Radisson Blu | SAR 110 |
METHOD OF PAYMENT: EFT/PayPal
Kindly note when using Paypal there will be an extra fee involved which adds up to a further 7%.
PAYMENT DETAILS: Payments are facilitated by our event team. Upon your registration submission, an invoice will be generated for the attendance fee and furnished by Gaylene/Jolene. Kindly note that payment secures your seat and proof of payment must be sent to event@taxconsulting.co.za.
ADDITIONAL INFO: *Drinks and snacks will be served at the event. There will also be complimentary parking for all attendees*
LEXISNEXIS EXPATRIATE TAX TEXTBOOK 2ND EDITION
Lexisnexis South Africa approached Tax Consulting South Africa to author a first of its kind expatriate tax compliance textbook in 2019.
Since then, there have been significant changes in legislation, thus we were once again approached to release an updated version.
This new edition covers the phasing out of the formal emigration process through the South African Reserve Bank.
A new segment addresses allowances for day trips in South Africa. This is discussed and clarified regarding how it interacts with existing provisions.
Previous chapters in the textbook on pensions, lump sum payments, and annuities have been revised to reflect retirement reform, which went into effect on March 1, 2021.
The capital gains tax chapter now incorporates a discussion of crypto assets.