As the largest independent tax practice in South Africa, build on a highly diverse and competent professional team, we assist taxpayers who are desperate for sound legal solutions to their problems –
BAD EXPERIENCES WITH YOUR ACCOUNT OR TAX PRACTITIONER?
TYPES OF TAXES WE ASSIST WITH
We assist with tax practitioners, tax accountants or even tax attorneys delinquency on all your tax matters, in other words, the type of tax and the nature of your tax advisors' failure, plays no role in you having a potential case and we are comfortable taking on all tax related matters.
TYPES OF TAXES

Types of Taxpayers

: We assist any South African registered taxpayers, including companies, branches of foreign companies, partnerships, trusts and the trustees, farming concerns, exporters and importers, manufacturing businesses, expatriates working outside South Africa, foreigners working in South Africa, public benefit organisations, body corporates and any other recognised juristic entities. Therefore, if you have a South African tax obligation, we can assist you.

Types of Taxes: All tax types are covered hereunder including personal income tax, corporate tax, VAT, customs and excise, PAYE, UIF, SDL, provisional taxes and all tax administration matters.

Failure to timeously execute on a SARS compliance function or time period: In these circumstances, your tax advisor did not timeously assisted you with your tax filing or fulfilling a tax compliance function within the prescribed time frames. The Tax Administration Act, normally imposes an automatic penalty for late or non-submissions. Examples may include not filing tax returns, being late on provisional tax or VAT filings etc.

Failure to advise you to make a payment to SARS timeously: Where you have missed a payment deadline for any of the South African tax categories and now have penalties and interest due to your tax advisor not informing you in advance of your payment obligations.

Claiming services were [not] rendered: You are not alone, and should not be surprised, where you were misled to believe a tax filing was done or a tax matter was professionally dealt with, whilst the opposite is true. There are many examples where a taxpayer found that their tax advisor, illegally and totally contrary to what the taxpayer provided, submitted a 'zero' tax return or no return at all.
TYPES OF TAXES

Incorrect tax advice dispensed

: Where you have paid for professional service and the advice was simply not legally sound. This may include, incorrect tax filing of a return, incorrect advice proved, incorrect guidance on how a matter should be approached etc. A classic example of the last mentioned is where a taxpayer is advised to approach the Tax Ombud where the matter falls outside the purvey of the Tax Ombud's oversight.

SARS dispute process mismanagement: This is a core part of our expertise and refers to your accountant or tax practitioner whom completely mismanages or incorrectly deals with a SARS dispute process on your behalf. You are under the impression that your matter is under control, it may have even been presented to you as easy-fix; only to find out later that you have a SARS tax debt judgment against you, SARS collections are on you and the tax dispute resolution process has already been lost; or in rare cases you are at the edge of losing the matter in totality. We deeply enjoy assisting taxpayers with this type of work and to obtain the best outcome for taxpayers during the SARS dispute process.

Incorrect Annual Financial Statements or Tax Computations: Where you paid a tax advisor to compile your annual financial statements or prepare tax calculations, to only receive below standard or incorrect information on which you relied in completing your tax returns. The cost of these mistakes of your appointed tax advisor, should not be your costs
ARE YOU TRULY AWARE OF WHAT YOUR TAX PRACTITIONER IS UP TO?
BEST TAX ADVISOR ON DELINQUENT TAX PROFESSIONALS IN SOUTH AFRICA
THE RIGHT TEAM


Tax and accounting can be extraordinarily complex, so you need a team with the required degree of competence to take on these matters. Our full-time professional are over 100 diversely qualified persons, including admitted attorneys, chartered accountants, specialist registered accountants, litigation secretaries, tax practitioners from diverse backgrounds, estate attorneys, certified financial planner® and remuneration experts. You need the correct team to comprehend complexities and drive the process.
WE ARE ALWAYS FAIR

Our approach is no-nonsenses, whereby we quickly get to the bottom of a matter and call a spade a spade. Track record speaks for everything and we do not just talk various courses of action; but are quick on execution to determine the merits. You do not get a positive outcome on these matters where you are not willing to show a clear intention of taking on the other party. Our track record in assisting clients in obtaining the necessary relief from the Magistrates Court and High Court speaks for itself. You will find that a delinquent tax practitioner quickly realise when they are dealing with the possibility of being professionally negligent which is a real problem and they have a choice to be co-operative, or getting into further trouble.
WE ARE EFFECTIVE AND OUTCOME DRIVEN

We always follow a process which ensures an optimal path to resolution, on the available facts. We believe that a delinquent tax advisor has the right to settle the matter under certain circumstances; often they know they are wrong and in an attempt to avoid court action that is costly and time consuming. We firmly believe in transparency and will not accept a matter where we are of the opinion that the merits of the matter are not in favour of our client. Any process has it risks, but our model is to not just accumulate as many billable hours as possible on a matter, but rather to achieve a favourable outcome for our clients. We, therefore, advice our clients upfront where the merits are simply not there.
FREQUENTLY ASKED QUESTIONS (FAQ TAX MALPRACTICE / ACCOUNTANT MALPRACTICE)
1. How to start?
You need to contact us on the dedicated form provided.
We obtain basic information from you on the history and what makes you believe you are the victim of accountant or tax practitioner's malpractice. Where we need additional information to ensure you are assigned to the correct part of our business, or potential shortcomings in the matter, we will ask some clarifying questions or request additional documents.
2. Are there costs to start the initial correspondence?
3. Can I speak with a tax attorney specialising hereon at any stage of the process?
Yes.
We appreciate the tax angst and sensitivities which come into play, so we are always contactable on the course of action and to discuss typical next steps.
4. What happens when there are clear merits?
We will provide costing for a tax diagnostic process, which is not a high fee. For an expatriate working outside and to review the tax status with SARS, this is R1,800 plus any VAT. The fee may be more for a complex corporate, but this remains a low amount as it only involves getting the SARS status and providing you with information.
5. Where there are unclear merits, but we still need the matter looked at?
We can arrange a consultation at our Bryanston offices or a virtual meeting hereon. Normally we will charge our professional time for the meeting, which will be waived where the matter has merits and we accept engagement on the matter. This will be quoted and invoiced upfront, as we operate with complete transparency.
6. What happens after the tax diagnostic and there are favourable merits?
We will perform a more in-depth review and recommend a course of action, which includes dealing with both the SARS status as well as the tax practitioner, tax accountant or other professional who appears guilty of malpractice.
7. Are there costs for this in-depth review and recommendation?
8. What should I expect after the in-depth review and recommendation?
We will propose next steps and the fees associated with each step(s). There may be urgent items which require our immediate attention. Also, fees for many of the processes, each case being different, should not become the problem of the victim. Each case is different, and you can expect fair and reasonable proposals; often more than one course of action.
9. Do you take care of SARS refunds too, including VAT refund, Income Tax refunds, at various stages of the dispute process?
Yes, as these aspects will be dealt with during the in-depth review and the proposed cause of action to be taken. It is possible that various causes of action may be executed in conjunction when dealing with your matter
10. Who will be my primary contact?
This will normally be an admitted attorney; supported by the wider team and each have their own areas of specialist expertise.
Jean-Louis Nel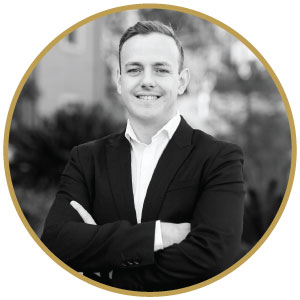 Admitted Attorney of the High Court of South Africa
Jean du Toit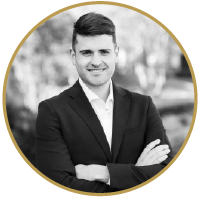 Admitted Attorney of the High Court of South Africa
Jualeen Oosthuizen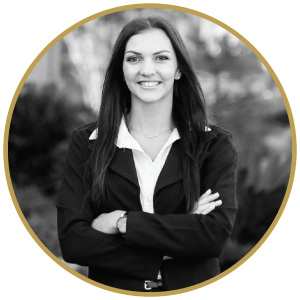 Admitted Attorney of the High Court of South Africa
Jashwin Baijoo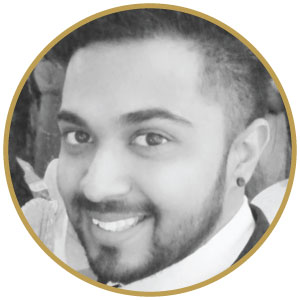 Admitted Attorney of the High Court of South Africa
SPEAK TO OUR ATTORNEYS NOW