SAIPA BUDGET BREAKFAST 2022/2023
For over 40 years, SAIPA has been providing our members with the most relevant and up to date information and training through our various events and initiatives, and the annual Budget Breakfast has become an institutional tradition that our members (and staff) look forward to. We are proud to announce that we are hosting our first face-to-face event in 2022 with our Budget Breakfast which will be hosted in Durban this year. 
Our theme for this year's event is centred around Accountability. With the second part of the Judicial Commission of Inquire into State being released on 1 February 2022, shortly after part 1 was released in January, the term accountability has been thrown around a lot in the media. Some of the questions we will be asking and discussing are: 
What is accountability?

Who do we hold accountable and for what?

 

What about your own accountability?

 

How do we hold the accounting profession accountable for the part they played in State Capture?

 

How important would it be to hold those responsible for the alleged capture of state institutions accountable to rebuild the trust in these institutions (SARS etc)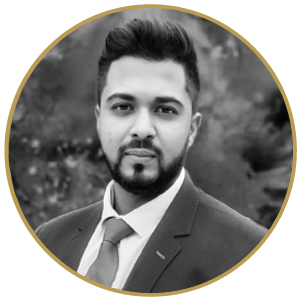 Jashwin Baijoo, Legal Manager for Africa Tax and Compliance for Tax Consulting SA, an admitted attorney of the High Court of South Africa, and holds an LLB from the University of Kwa-Zulu Natal, while currently pursuing his Masters in Tax and International Business Law at the University of Witwatersrand. He specialises in cross-border tax advisory, company incorporations and compliance, and international regulatory applications and procurement, with the assistance of his vast network of partners across Africa. On the South African front, Jashwin also heads up the Tax Debts unit, engaging with SARS on a daily basis to get taxpayer's the relief needed to obtain compliance and settle their tax debts.
LOCATION:
Gateway Hotel, Durban
(Seats are limited)
DATE:
Thursday, 24 February 2022
TIME:
08:00 to 11:00 (GMT+2)
FEE:

Face to Face: R300
Livestream: R150
REGISTRATION CLOSED