SOUTH AFRICANS MOVING ABROAD: RETIREMENT FUNDS TRAPPED FOR 3 YEARS
Government recently announced that the South African Reserve Bank ("SARB") component of Financial Emigration will be phased out and replaced by a more stringent verification test. The tax portion of Financial Emigration will remain, albeit seemingly more strenuous and complex. The changes will come into effect from 1 March 2021 and will effectively prevent South Africans who wish to emigrate and exit South Africa's tax base from withdrawing their retirement funds (or any other SA policy) from South Africa, until an unbroken period of 3 years has passed.
This will no doubt throw a spanner in the works for many South Africans looking to leave South Africa permanently. Those who previously delayed, may now need to accelerate their plans to leave or  avoid having one's retirement "nest egg" trapped in South Africa.
Many have reached out for guidance hereon. As such, Tax Consulting South Africa is hosting a webinar on the topic with a panel of experts who wrote the LexisNexis textbook on South African Immigration/Emigration and the tax implications thereon. This is a timely webinar on the topic, seeing as your planning will need to align with the first "Expat Tax" provisional payment due to SARS at the end of August 2020.
KEY AREAS OF THE WEBINAR

• Moving Retirement Funds Abroad before 1 March 2021;
• Financial Emigration & Exiting South Africa's Tax Base;
• Forex Considerations
• Relocation and Visa Considerations; and
• Offshore Structures / Solutions for Executives.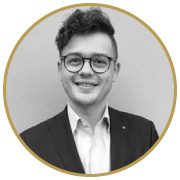 Jonty Leon holds an LLB law degree and has 8 years of legal experience in various aspects of South African and international law and is an admitted attorney of the High Court of South Africa with both practical litigation and consulting experience. He has worked in law firms focusing on dealing with litigation and contractual disputes but has moved from the pure practice of law to the consulting industry and has entrenched himself within tax law, specifically dealing with the elements of tax residency and solutions in and around this area. Jonty joined Tax Consulting SA after developing a budding career in litigation and dispute resolution to focus on tax law and the intricacies thereof. He also recently travelled around the world, after authoring the LexisNexis Expatriate Tax textbook, to present on the topic and address concerns of South Africans living and working abroad. He holds the position of Legal Manager (Expatriate Tax) at Tax Consulting SA and assists with in house legal responsibilities for Tax Consulting and their subsidiaries.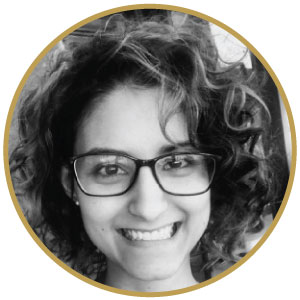 Tarissa Wareley is an Immigration Specialist at Xpatweb, Head of Africa Desk. She holds a BA in International Relations obtained from the University of South Africa. She has over 4 years' experience in handling immigration matters in Mozambique, and other African countries such as Angola, Nigeria, Equatorial Guinea, Madagascar, and Mauritius and more. Her main areas of focus is offering strategic advice tailored to the project at hand for the quickest and compliant route for successful kick off. She is also fluent in Portuguese and English and some knowledge of Spanish.
PLATFORM:
Via Zoom Webinar on your PC/Mobile
Webinar will also be available on-demand for a week thereafter.
DATE:
Session 2 | Friday, 18 September 2020
FEE:
ZAR 200.00 / USD 12
TIME:
09:00 + 10:30 (GMT+2)
METHOD OF PAYMENT:
You will be directed to PayPal for payment once you have registered through Zoom.

If you do not have a PayPal account – do not worry! You can still make an EFT payment through the PayPal portal with your credit/debit card without a PayPal account. Just enter your email address and select "next". A standard merchant portal will pop up for you to make a secure payment. Please contact Rebecca (rebecca@taxconsulting.co.za) if you are unsure how to do this.