SUCCESSFULLY NAVIGATING IMPORTANT SOUTH AFRICAN GOVERNMENT DOCUMENT RENEWALS WHILE LIVING ABROAD
As a South Africa working and living abroad, there is nothing more frustrating than incessant delays on applications for new and/or renewals of South African Government-issued documentation (referred to as "Civic services"). The delays are often attributed to a lack of robust digital privacy and security protocols in place, with Government departments moving at a snail's pace to implement the necessary digital channels abreast cybersecurity risks.
This leaves South Africans wanting to obtain their Civic Services stuck between a rock and a hard place, as they usually have to travel back home to complete the process; and even then they are not guaranteed to receive the documentation in time before having to travel back abroad.
Types of Civic services
Typical Civic services include:
Unabridged birth certificates;
Unabridged marriage certificates;
Passport renewals;
Death certificates;
Apostilling/legalising of documents;
Letters of no-impediment;
South African Police Clearances; and
Expediting of any pending applications.
Why is a local service provider is key to obtaining these types of documentation?
Besides the fact that you might not be able to return to South Africa to fulfil this process, it often occurs that when trying to obtain/reapply for official Certificates, the Department of Home Affairs (DHA) does not consider such applications with high priority which consequently leaves a substantial backlog with processing times to be as long as 6 – 18 months.
Using a professional service provider comes with an added level of assurance, swiftness and convenience; where the process is fully understood, and applications submitted on a first-time accurate basis. Our sister company, Xpatweb has assisted many South Africans abroad, and accordingly, compile, submit your application, and facilitate the process on your behalf to DHA in South Africa and courier to wherever you find yourself in this world.
Once we have received your information and the required documents, it will take approximately 8 weeks for the Department to process and issue your certificate.
Other benefits include:
Removing the administrative burden of compiling documents
Avoiding long queues, application forms and processes
Includes several follow-ups to ensure your application is finalised
Resolve any issues that might cause a delay
Full tracking of the application
The certificate gets delivered to you within an excellent turnaround time
Xpatweb maintains a long-standing professional relationship with DHA and our professionals are well versed in the various South African Government Issued Certificates. This service allows you to get your affairs in order from the comfort of your own home.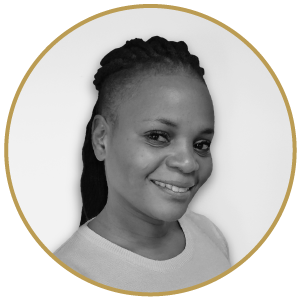 Mpho Ndimande
Immigration Administrator