RISE IN SOUTH AFRICANS MOVING THEMSELVES AND THEIR INVESTMENTS ABROAD
Jonty Leon from Financial Emigration discuss the rise in South Africans moving themselves and their investments abroad.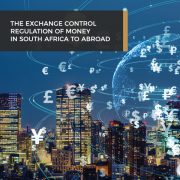 NEWS | THE EXCHANGE CONTROL REGULATION OF MONEY IN SOUTH AFRICA TO ABROAD
With several alarming indicators showing that more South Africans are leaving the country, an increasing number of people have started to research their options on how to move money offshore. Tax Consulting SA has also noted a large increase in individuals who are expatriating funds and investing these funds offshore.
There are various speculative reasons as to why people are moving money abroad.