2021 TAX INDABA | CLOSING THE TAX GAP
The Tax Indaba is an annual conference presented by the South African Institute of Taxation (SAIT) that creates a platform to discuss topical tax issues affecting the local tax community. It comprises an address by the SARS Commissioner and participation by industry thought leaders to bring you a well-rounded conference experience.
As South Africa's biggest tax event, the Tax Indaba has attracted both the public and private sectors over the past 10 years since its inception in 2011. For the first time in 2020, the Indaba was successfully hosted as a virtual event as a result of the COVID-19 pandemic. With global tax themes at its core, attending the Tax Indaba is essential for anybody operating in the tax industry.
Tax Indaba 2021
This year, SAIT is collaborating with key partners, expert speakers, government bodies and leading professional services firms to bring you the tax event of the year which will be taking place from 20–22 September 2021. Building on the success of last year's virtual event, and in the wake of the continued COVID-19 pandemic, we have designed yet another digitally-enhanced conference experience which we are confident delegates will fully exploit. This virtual live stream event will allow delegates to sign in remotely and participate from anywhere in the world. Under the overarching theme of "Closing the Tax Gap", the conference endeavours to capture a range of topics, issues, and areas of interest representative of the tax industry.
Stemming from this, the following sub-themes will also be explored: Fiscal Mega Trends, Enforcement Mega Pressures, The Changing Landscape of International Taxation, Tax Demands on Large Businesses, Recurring Issues in Tax Administration, Challenges in Individual and Wealth Taxation. Once again, we look forward to bringing together our ecosystem of tax professionals to learn, connect and engage with one another.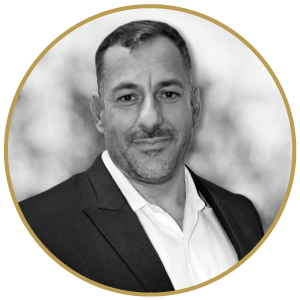 Jerry Botha is the Managing Partner of Tax Consulting South Africa and has over 25 years' experience in the field of taxation and remuneration. He holds his own FSCA License, is a Master Reward Practitioner and has served on the Executive of SARA for more than a decade, Chairs the SARA Employee Benefit Committee, and is a Certified Payroll Practitioner and Tax Practitioner.
Jerry is an esteemed speaker and trainer on topics concerning employee benefits, remuneration methodology and best practice, as well as employees' tax and optimally handling SARS engagements. His approach to training is to ensure maximum knowledge transfer and to equip industry professionals to take away information that finds practical application in their own practices and for their clients, achieving balance between ensuring full compliance with the law, whilst ensuring the best legal efficiency.
He also authored the LexisNexis textbook on 'Expatriate Tax' which includes a component on international remuneration methodology, as well as advised many large South African and multi-national businesses on complex and / or best practice solutions concerning remuneration, benefits and taxation.
PLATFORM:
Virtual Live Stream Event
DATE:
20 – 22 September 2021
The virtual conference will include live streaming over three days. Remember, you can select which days of the event you would like to attend.
REGISTRATION CLOSED