The Accounting and Finance Show in collaboration with The Legal Show 2020 is a world class conference where topics such as Digital Innovation, Tax, Practice Management as well as Accounting and Bookkeeping will be discussed in depth, by industry leaders.
Working with an Advisory Board of leading practitioners, advisors and tech companies, this conference aims to fulfil the need for business to learn and grow, while giving attendees the insight and knowledge to be more effective in the office.
You can expect 150 "how to" presentations from local finance experts, live demos where buyers can fully assess solutions in just two days. Through case studies, mini-workshops and future-oriented presentations you will have a tool kit to navigate your rapidly changing world.
It is with great excitement to announce that Thomas Lobban, Tax Associate and Practitioner at Tax Consulting, will be one of the panelists at this conference, focusing on cross-border taxation.
The taxation of cross-border transactions and multinational entities is one of the most complex aspects of tax law. Internationally mobile employees and multinational entities face a distinct reporting and compliance challenge. The challenge is compounded by the concerted enforcement efforts by revenue authorities across the globe.
With the expansion of operations into international markets comes the demand for more rigorous management of one's tax affairs. Tax Consulting offers a multi-faceted service line in dealing with international tax matters.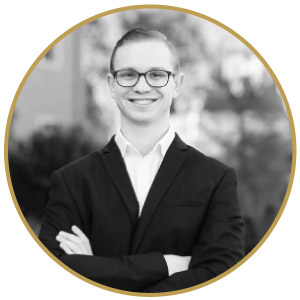 Thomas Lobban obtained his LLB degree and LLM (tax) degrees from the University of Johannesburg. He completed his dissertation in the taxation of cryptocurrency, the first in South Africa to do so after the law change and has since advised numerous clients on both the tax and exchange control aspects of cryptocurrency trading. His focus also lies in respect of international tax matters, including controlled foreign company rules, transfer pricing regulations, and correct company set up for cross border business.
DATE:
Wednesday, 2 September 2020
TIME:
11:00 (GMT+2)
VENUE:
Your PC
FEE:
No fee payable.