CRYPTOCURRENCY
A PRIMARY CONCERN FOR TAX AUTHORITIES
We are excited to announce our upcoming Webinar presented by Thomas Lobban, Legal Manager for Cross-Border Taxation at Tax Consulting South Africa, who will unpack the new SARS approach on cryptocurrency and the regularisation of Taxpayers' affairs with SARS.
Cryptocurrency has become a global phenomenon in recent years, although much is still to be learned about this evolving technology. There are many concerns and worries swirling around the technology and its capacity to disrupt traditional financial systems.
There are many South Africans who have made investments into cryptocurrency, and we see all types of traders and investors on a daily basis. It has announced a new dawn of investment world-wide and regulators world-wide have been sluggish to respond. However, it is now firmly on the tax radar for revenue authorities world-wide; and the position of SARS seems to be no different.
ATTEND THIS WEBINAR AND GET INSIGHTS ON:
How will I be taxed on my Cryptocurrency trading?
What is SARS' Audit approach?
Inclusion of cryptocurrency in the Income Tax Act and VAT Act.
How to declare Cryptocurrency in my tax return?
We look forward to meeting and engaging with you!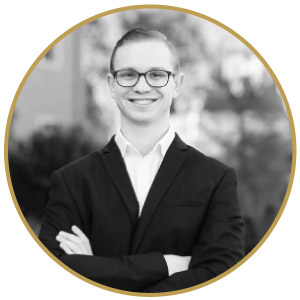 Thomas Lobban, obtained his LLB degree and LLM (tax) degrees from the University of Johannesburg. His focus lies in respect of international tax matters, including the application of Double Tax Agreements, cross-border individual taxation, controlled foreign company rules, transfer pricing regulations, and correct company set up for cross-border business.
PLATFORM:
Zoom via PC/Mobile
DATE:
Wednesday, 12 May 2021
TIME:
18:00 – 19:00 (GMT+2)
REGISTRATION CLOSED