UNDERSTANDING THE INVESTMENT MIGRATION LANDSCAPE
RESIDENCY AND CITIZENSHIP BY INVESTMENT
Join Tax Consulting South Africa and their guests Henley & Partners on the 7th April 2021 for an informative Webinar where the leading experts in the field will provide you with an introduction to Understanding the investment migration landscape.
The overall purpose of the webinar is to provide attendees with a roadmap on their investment migration journey while clearing up the misinformation that exists in the market and on social media. Your burning questions will be addressed to ensure you remain expertly informed and appropriately prepared for the various South African Emigration & Tax law changes.
ABOUT HENLEY & PARTNERS
Today, residence and citizenship planning have become topics of significant interest among an increasing number of entrepreneurs, investors, and families. Henley & Partners is the global leader in this field and provides its clients with a seamless service for alternative residence or citizenship worldwide. Through its offices in key regions and relationships with trusted local partners, the firm provides an unparalleled service to private clients and their advisors.
ABOUT TAX CONSULTING SOUTH AFRICA
Tax Consulting SA is the largest independent tax practice in South Africa, comprising over 130 full-time professionals, which include tax and corporate attorneys; chartered accountants; cross border tax specialists; work visa specialists and the like, who are recognised experts in their respective professional areas. In 2019, due to their expertise on the subject matter, were approached by LexisNexis to author a South African first textbook, titled: "Expatriate Tax: South African Citizens Working Abroad and Foreigners in South Africa". A second edition is set to be released in June 2021.
TOPIC AREAS
Overview of the current investment migration landscape. Major trends, developments, challenges, and opportunities shaping the industry today.
The difference between Citizenship and Residency.
Global Residency and Citizenship by Investment Programs
Tax Law Changes: Outcomes from the budget speech, the foreign employment tax law change, falling afoul to new criminal offences and the 3 year rule to withdraw retirement benefits upon emigration.
SARS' New Attack Strategy: Keep your foreign revenue streams safe with an insight into SARS' new approach in auditing offshore income, trust structures and cryptocurrency transactions, which will include a discussion on the latest case law, legislative updates etc.
Financial Emigration vs DTA: Unpacking the truth around Financially Emigration and what is changing from 1 March 2021. A comparison to applying DTA relief will be given to evidence all avenues one can use to protect foreign income from South African tax.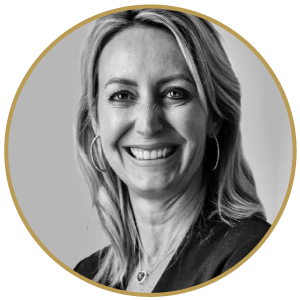 Lisa Czepek is a Senior Manager,  Client Advisor who heads up the Henley & Partners Gauteng business. She is a qualified Lawyer with approximately 20 years of experience in the immigration law industry. Lisa has previously worked for large international companies advising High Net Worth clients and joined the Henley & Partners Team in 2016.  Lisa is a strong legal professional and holds a Bachelor of Laws (LLB) from The University of New South Wales.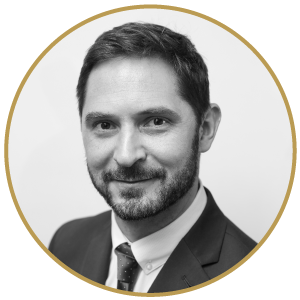 Adrian Faccio is a Chartered Accountant (South Africa), MBA (Italy), and Associate Member of the Investment Migration Council (Geneva) with over 14 years of multinational experience in various finance, project and entrepreneurial roles.
A professional in the field of Investment Migration, he is a manager and client advisor in the Johannesburg offices of Henley and Partners.
PLATFORM:
Via Zoom Webinar on your PC/Mobile
DATE:
Wednesday, 7 April 2021
FEE:
No Cost
TIME:
10:00 -11:00 (GMT+2)
REGISTRATION CLOSED