ROTATIONAL WORKERS ABROAD
PRACTICAL UNPACKING OF YOUR 2021 EXPAT TAX LIABILITY
Join Tax Consulting South Africa on Thursday, 27th of May 2021, to gain an in-depth understanding on your Tax Liability for the upcoming South African tax season. Johnnie Kruger, Admitted Attorney & Head of Africa Tax Desk, will give a high-level discussion on the tax exposures faced by rotational workers, while unpacking how one's tax liability will be calculated as well as relief mechanisms available.
When calculating the Provisional tax of expatriates, Tax Consulting South Africa uses the information that clients have made available from the first six months of the year to calculate the value of this return and forecast what they believe to be a true extrapolation for the last six months.
Attend this Webinar and address everything you need to know about provisional tax for individuals, companies and trusts, the penalties that can be charged, how to calculate provisional tax, how the penalties are calculated and how to apply for penalties to be waived.
The Webinar incorporates recent legislative amendments, and the following will be outlined:
Reconciliation of the current tax liability.
Requirements of a provisional taxpayer
Calculating the provisional tax liability
The new SARS audit approach toward expats: How to be optimally prepared.
"Timing" your contract employment start date to make use of two years' worth of tax exemption.
Planning for Rotational Workers in Africa and the Middle East where FE or DTA is not possible.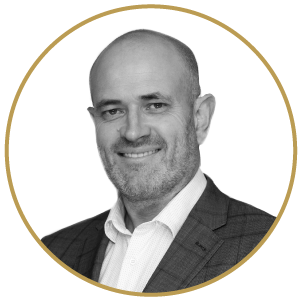 Paul Kempff is the Managing Director of the FFG Group of Companies, a diversified financial services company with 160 employees and offices in Cape Town, Pretoria, and Potchefstroom. He is also the Managing Director of FFG Health & Employee Benefits: The People Company. This is the subsidiary of the FFG Group responsible for the medical scheme, retirement fund and group risk benefits of all their clients throughout South Africa. Paul received his MBA from the Gordon Institute of Business Studies at the University of Pretoria where he received his Master's Degree with distinction, he was on the Dean's List and was awarded the top student prize for 4 subjects. He is passionate about his family, his work, his golf and movies.
DATE:
Available until Wednesday, 30 June 2021
NO FEE
REGISTRATION CLOSED