THE GROWTH OF CANNABIS IN SOUTH AFRICA
WHERE WE WERE, WHERE WE ARE, AND WHERE WE ARE HEADING
Join Tax Consulting South Africa and Legalese for an exciting and informative discussion led webinar on the Cannabis industry in South Africa, including how it has evolved over the years with new Laws and Legislation, as well as risks and opportunities for investment.
Topical legal developments in the country point to a growing attempt to utilise the whole plant's potential and ensure that there is adequate control of the cultivation and sale of cannabis products in a manner that both boosts and transforms our in-crisis economy. For investors wanting to comply with existing and developing legislation, the medical cannabis value chain, a legal and regulatory framework for which is already established, is likely to generate billions of dollars for the economy. However, recent events suggest that the adult use, industrial, and food and beverage sectors will also be properly liberated in the coming years. This will therefore be an exciting market to monitor, with a great deal of potential.
By attending this webinar, you will gain insights on:
A brief history of the Cannabis industry in South Africa.
An overview of the present legal landscape relating to the cannabis subsectors in South Africa, including:

The ruling by the Constitutional Court deeming cannabis as legal for personal and private use in 2018.
Debunking common misconceptions in the market.
Legalisation vs decriminalisation and the laws around CBD products in South Africa.

Feedback on the status of the Government's interdepartmental Cannabis Master Plan.
The role of cannabis in rebuilding SA's economy.
Importance of strategy, diversification and risk management when investing in a new industry such as the cannabis industry.
The Webinar will be led by legal experts Jean-Louis Nel, Admitted Attorney at Tax Consulting South Africa and Brett Pollack, Cannabusiness Lawyer at Legalese as they address the misconceptions in the market relating to cannabis.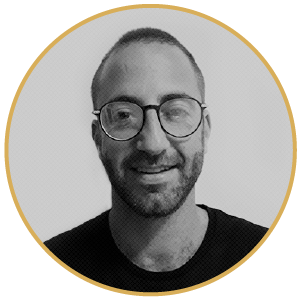 Brett Pollack
As the cannabusiness legal specialist at Legalese, Brett advises clients entering into and deepening participation in the budding cannabis sectors in South Africa. As an attorney, his speciality is the analysis and application of regulatory frameworks, particularly those presently developing in the cannabis context. He has previously served a term as a judicial clerk to the former Honourable Justice van der Westhuizen of the Constitutional Court.
DATE:
Tuesday, 20 April 2021
TIME:
18:00 -19:00 (GMT+2)
VENUE:
Via Zoom Webinar on your PC/Mobile
NO FEE
REGISTRATION CLOSED