LAST CHANCE FOR SA FARM WORKERS TO RECEIVE US DOLLARS FINANCIAL SUPPORT
APPLICATION DEADLINE IN TWO WEEKS
Thousands of South Africans working on farms in the United States may qualify for financial relief support that will provide welcome relief after farm work seasons were cut short during the Covid-19 pandemic.
Mars van der Colff, an expatriate tax specialist at Tax Consulting South Africa, says some 3,500 SA farm workers may qualify for financial relief to supplement their reduced income and offset debts.
Filing an application
According to the relief program, former and current SA farm workers employed by farmers in the US on an H2A visa, may qualify for up to $1,800. Payments are made directly into workers' bank accounts or may be offset against their income tax liability for 2020 only.
Van der Colff says that,  "it is important to note that even if workers owe any tax to the IRS, or never filed a return, that applications are processed without considering any historical returns as these have no bearing on the success of the relief payment application."
He adds that "I lived in the USA for 18 years and I am  familiar with the misconceptions around   relating to both USA and SA taxes that are commonly shared between farm workers and that may discourage some workers to apply, which should not be so."
Van der Colff concluded that this is an extremely rare opportunity for SA workers to apply for US $ relief that should not be missed for any reason, and at the same time an opportunity to familiarize themselves with factually correct tax information.
With the deadline in less than two weeks, prospective applicants are strongly urged to consult with a competent advisor that has both SA and USA financial and tax experience. Applications that are not completed first time correct, and needs to be resubmitted, will miss the deadline.
The deadline is Monday, 17 May 2021, which leaves little time remaining for workers to get their ducks in a row.
Van der Colff can be contacted at +27 (0) 72 123 7000 / 1 (949) 340 6825 or mars@taxconsulting.co.za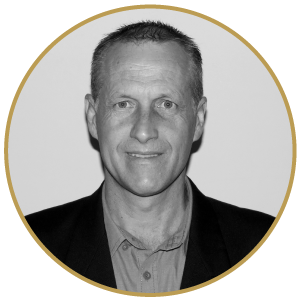 Mars van der Colff
Expatriate Tax Specialist